About Mid America Auto Group LLC - On Main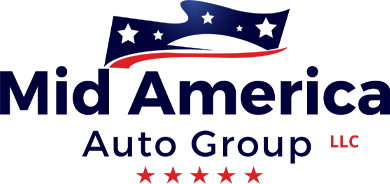 Transparency.  Integrity.  Dependability.
We sell cars, Not hype. | We start with 70-100 photos of every vehicle on our website. (Unlike those other guys) if there are any flaws on the vehicle, we include them in our photos.  We want you to know exactly what you are coming to look at, without any surprises. Along with all photos, each vehicle has an easy-to-read Autocheck Vehicle History Report.
Fast Financing. | Our customers receive real, accurate approvals up-front. We won't guess at a pre-approval. We are happy to give you all of the necessary loan information prior to your arrival, including Interest Rate, Term, Payment, Down Payment Requirement, and any documents a lender may need from you. You'll have it all up-front, with no hidden surprises. We find our clients appreciate the transparency and quickness of our approach, rather than spending hours at other dealerships "waiting for answers".
We're different than other dealers!
Let us show you.
Financing available for all credit situations. | First-Time Buyer | Recent Bankruptcy | Credit Bumps and Bruises in the Past | We can help! Financing rates starting at 2.50%
Financing available for residents of all 50 States.
Real Accurate Answers.  No Dealer Talk.  No False Hope.
Proudly serving the Milford Community for more than 23 years